All instruments come with a one year limited warranty*. All instruments come with a full value trade-up**. Feel free to call or email for bow, case and string upgrade options.
Scott Cao STV 017 Violin Outfit
STV 017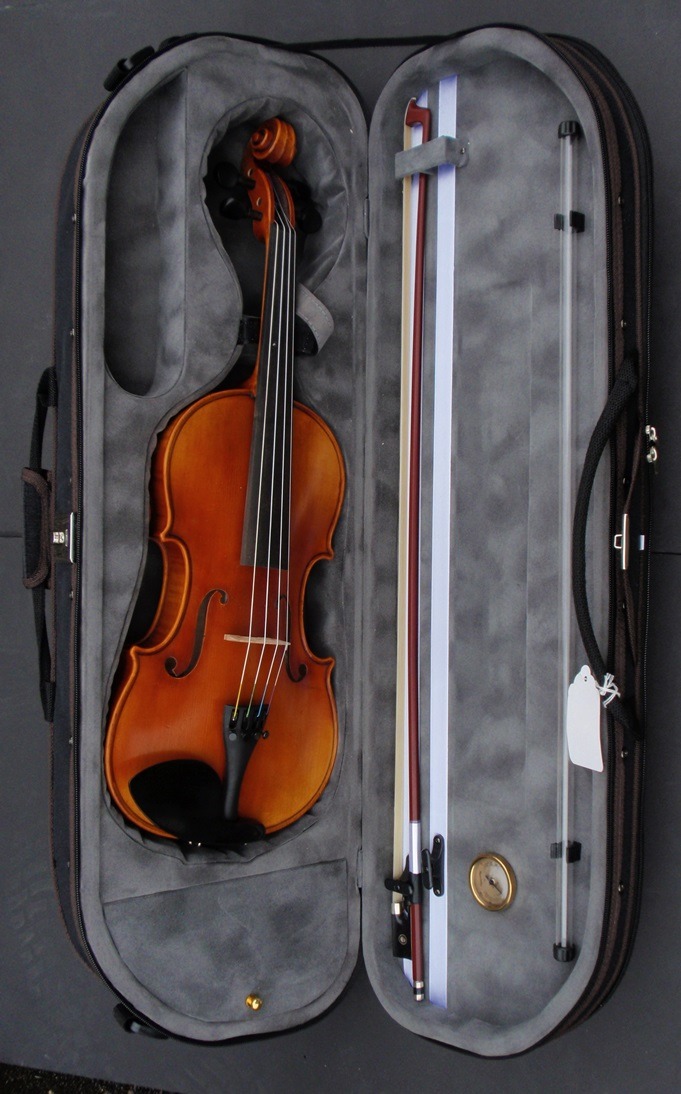 We currently carry the STV017 in 1/4, 1/2, 3/4 and 4/4 sizes. We are very proud to offer the international award winning Scott Cao line of violins. They are typically a cut above other instruments in their price range in quality of wood, craftsmanship and sound. The 017 is no exception. This is another instance where the price can easily fool you into believing that this is an entry level instrument but that is not at all correct. The sound is full, robust and singing. It has a beautiful antiqued finish that makes it look like an old Italian masterpiece from the golden era of violin making. It comes complete with a step-up quality oblong case and Brazilwood bow. Excellent Pro-arte' or Alpha Yue perlon core strings - add $25 for Dominant.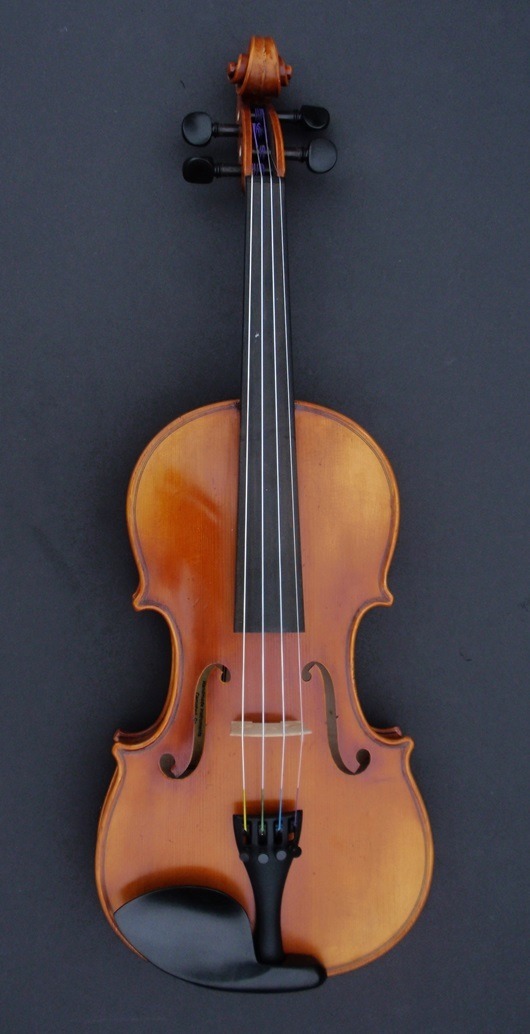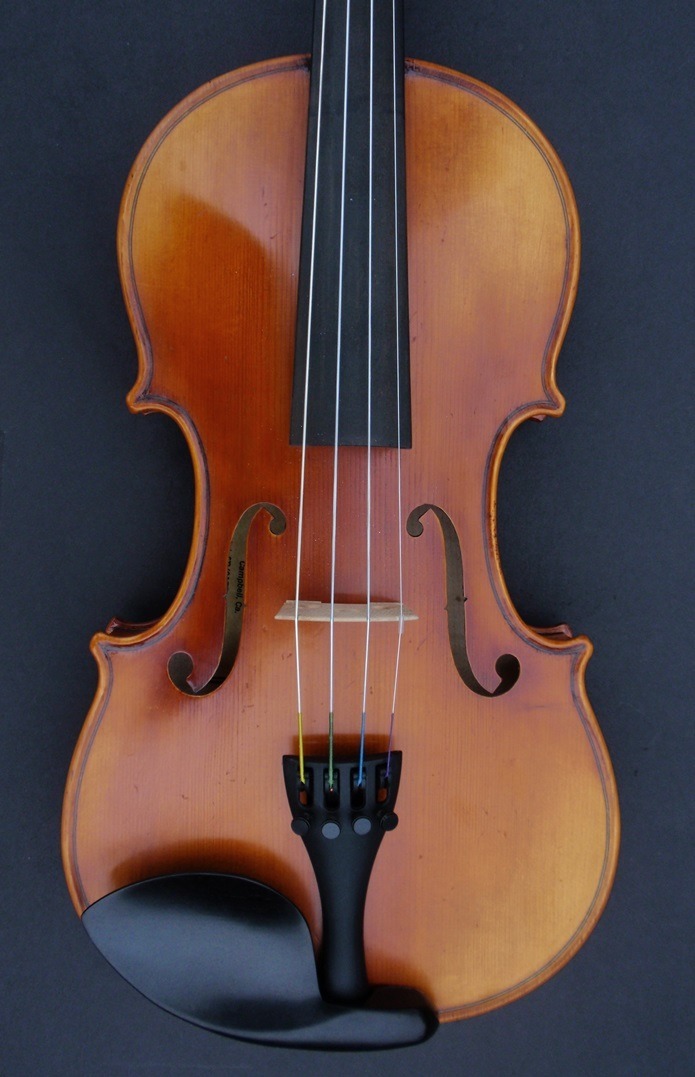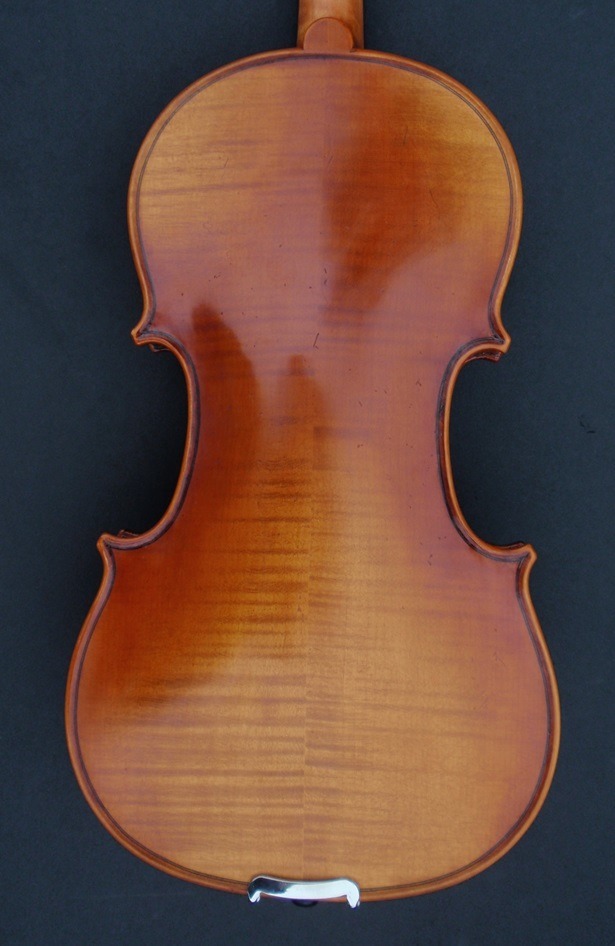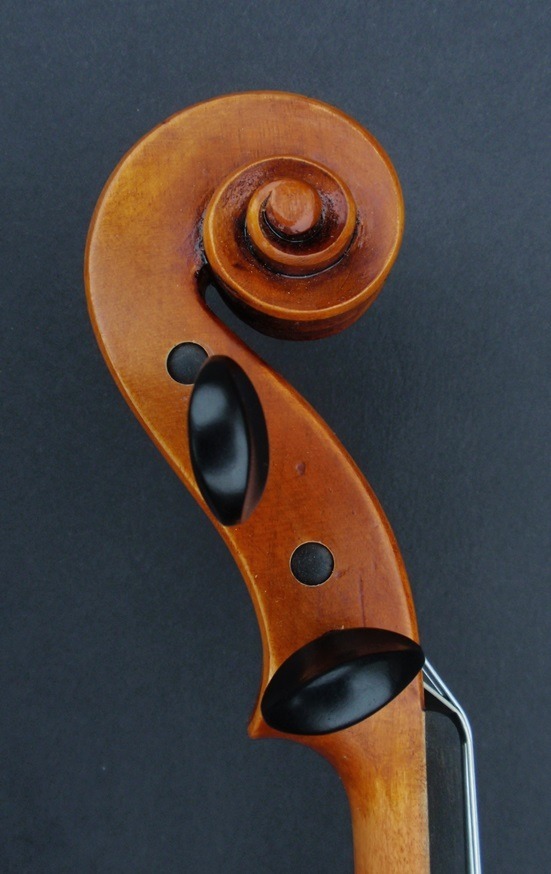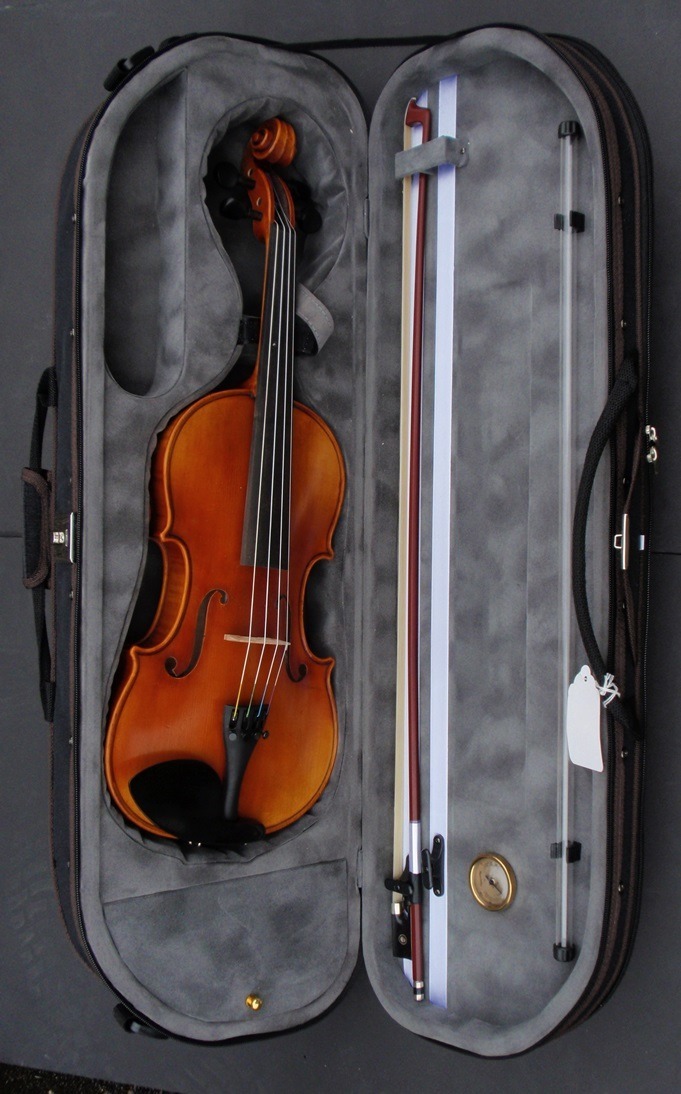 * All instruments come with a one year warranty. Warranty does not cover strings, bow hair, normal maintenance or abuse. Instrument must be returned to us for service or taken to a repair shop of our choosing. Instrument will be repaired or replaced at our determination.
** All instruments come with a full value trade-up for the original purchaser. Trade-up instrument must sell for at least 50% more than the Trade-in instrument. The exception is the first trade-up of a fractional size instrument which may be a straight trade (same model) to a new size. Trade-in violins and violas are subject to a $35 clean-up and restring fee. Cellos and Basses are subject to a $50 clean-up and restring fee. Trade-in instrument must be returned in good condition or it may be subject to touch-up or repair fees.