All instruments come with a one year limited warranty*. All instruments come with a full value trade-up**. Feel free to call or email for bow, case and string upgrade options.
Vivo Prelude Viola Outfit
VP-600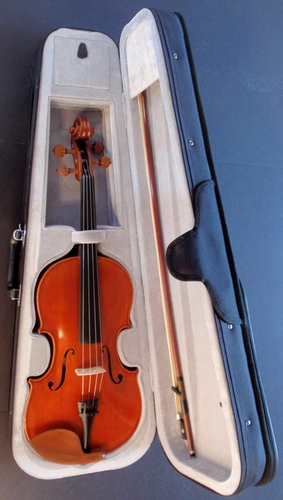 The Prelude is truly an outstanding value. It is a favorite with teachers and players. It has a rich singing tone and terrific response in a lower priced instrument. Dark amber coloring with beautiful flamed maple back and sides with figured boxwood pegs and chinrest. The violin is strikingly beautiful and a fine performer. Also available in some half sizes. One of our best sellers.
* Select grade Carved Solid Spruce Top
*
Two Piece Carved Flame Maple Back and Sides
* Inlaid Purfling
* Amber Color
* Ebony Fingerboard
* Fancy Figured Boxwood Pegs
* Boxwood Chinrest
* Anodized Aluminum Tailpiece with Fine Tuners
* Featherweight Suspension Case
* Brazilwood Bow
* Sizes 12, 13, 14, 15, 15 1/2, 16, 16 1/2 and 17 inch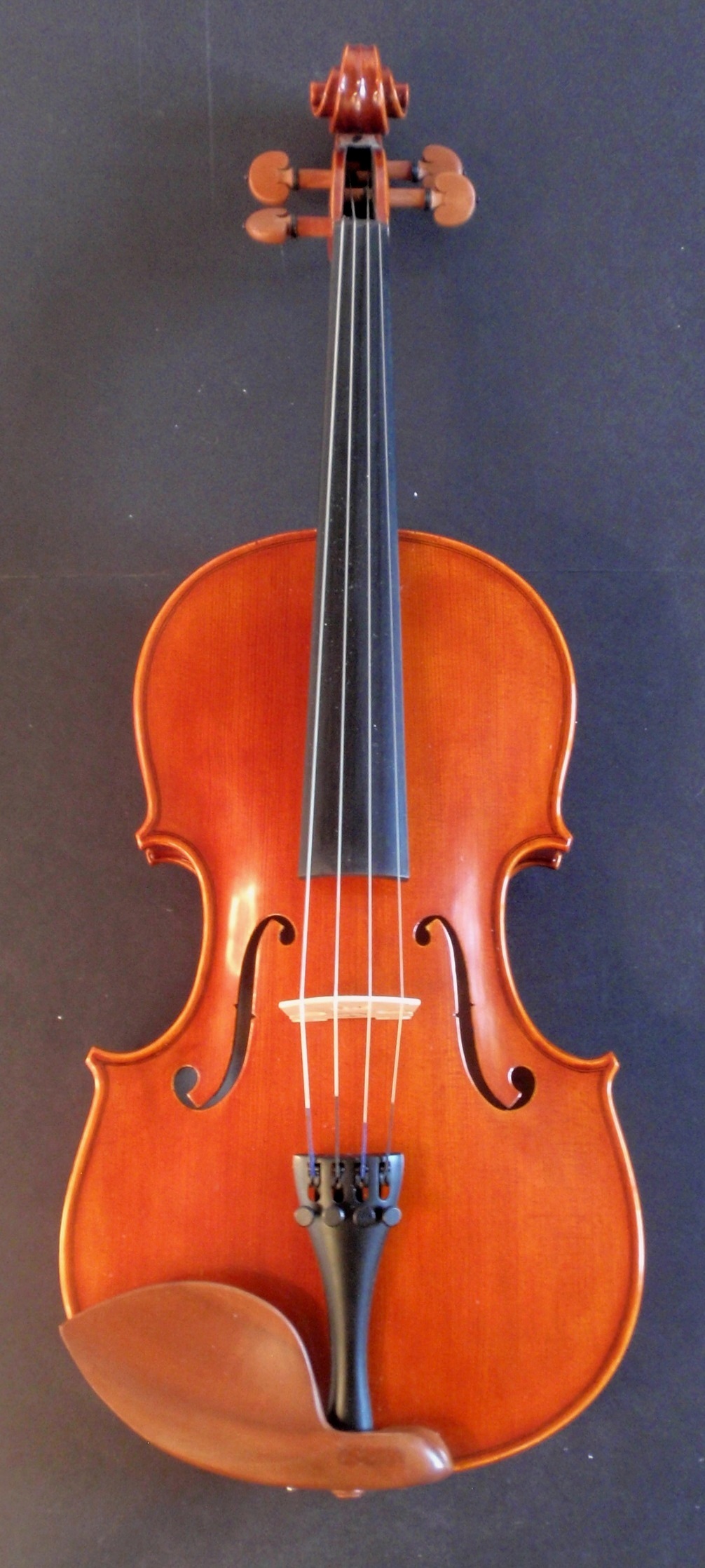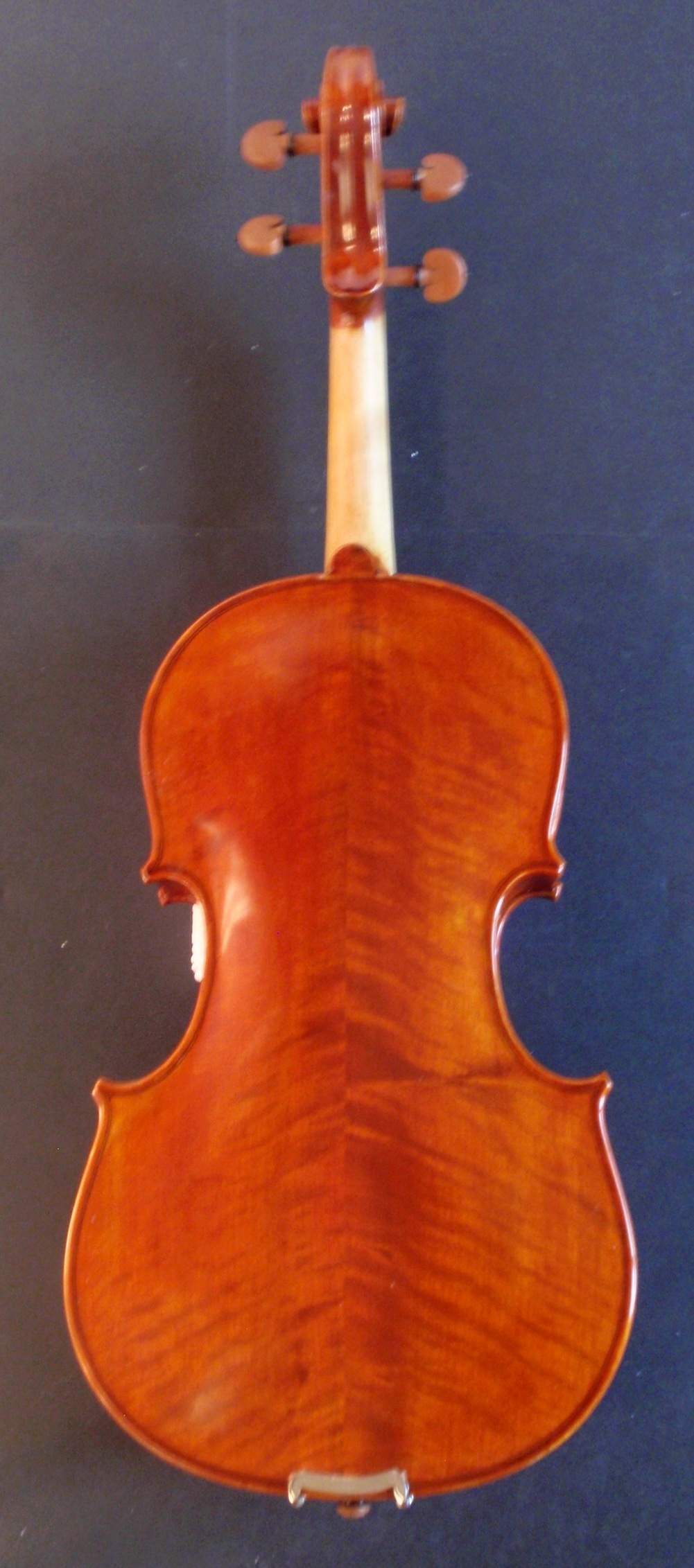 * All instruments come with a one year warranty. Warranty does not cover strings, bow hair, normal maintenance or abuse. Instrument must be returned to us for service or taken to a repair shop of our choosing. Instrument will be repaired or replaced at our determination.
** All instruments come with a full value trade-up for the original purchaser. Trade-up instrument must sell for at least 50% more than the Trade-in instrument. The exception is the first trade-up of a fractional size instrument which may be a straight trade (same model) to a new size. Trade-in violins and violas are subject to a $35 clean-up and restring fee. Cellos and Basses are subject to a $50 clean-up and restring fee. Trade-in instrument must be returned in good condition or it may be subject to touch-up or repair fees.